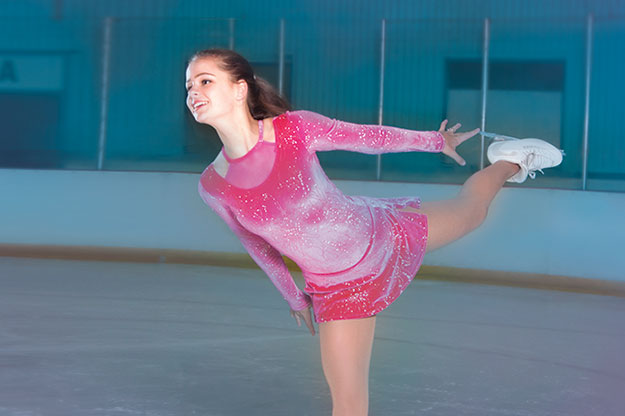 Performing Arts and Dance Medicine
Specialized injury prevention and treatment for dancers and performing artists
Young dancers and performing artists (musicians, acrobatic performers and gymnasts) face different physical demands than athletes. Strenuous postures, highly flexible joints and long practices increase their risk of injuries.


Experts at Joe DiMaggio Children's Hospital understand the needs of child and adolescent performing artists, and we're here to help. Specially trained doctors and physical therapists diagnose, treat and prevent dance injuries.
Pediatric Performing Arts and Dance Medicine Services
We have cared for our community's dancers and performing artists since the 1990s. Our expertise spans every type of dance and performing arts, so you can feel confident in the care your child is receiving. Highly skilled providers use research-based methods to help children get back to doing what they love.

Dance and Performing Arts Medicine at [U18] Sports Medicine
Performing Arts and Dance Injuries We Treat
Conditions we treat include:
Ankle sprain, stretching or tearing tendon tissue
Back pain and injuries, discomfort and strains due to specific postures or repetitive motion
Labral tears, damage to a ring of cartilage that protects the hip and shoulder joints
Os trigonum syndrome, extra bone tissue that develops at the back of the foot
Patellofemoral pain syndrome, inflammation in the cartilage beneath the kneecap
Plantar fasciitis
Snapping hip syndrome, tight muscles and tendons that cause a catching sensation with certain movements
Stress fractures, small cracks in a bone due to repetitive motions and too much activity
Performing Arts and Dance Medicine: Why Choose Us?
We are one of South Florida's few performing arts and dance medicine programs. Our services help more performing artists stay on their toes.
Highlights of our program include:
Dance medicine training: Our team includes pediatric orthopedic surgeons who completed advanced training at one of the nation's first and foremost dance medicine programs. They have an in-depth understanding of dancers' and performing artists' injuries and the best treatment methods. Meet our team.
Care for dancers from dancers: Some of our physical therapists are former dancers themselves. They provide personalized therapies that help your child reach their rehabilitation goals. From their training and personal experience, they understand the little things that can lead to successful dance injury recovery. Find out more about [U18] Sports Medicine.
Focus on prevention: Our team is an active community partner in preventing dance and performing arts injuries. Physical therapists and athletic trainers educate local organizations about injury recovery and prevention.
Advanced treatments: We offer a full range of surgical options for injuries that do not improve with physical therapy. Nationally recognized pediatric orthopedic surgeons carry out sophisticated procedures and maintain excellent outcomes. Patients with even the most complicated injuries can make full recoveries and resume strenuous activity levels.

Performing Arts and Dance Medicine Helps Dancers Back On Their Feet