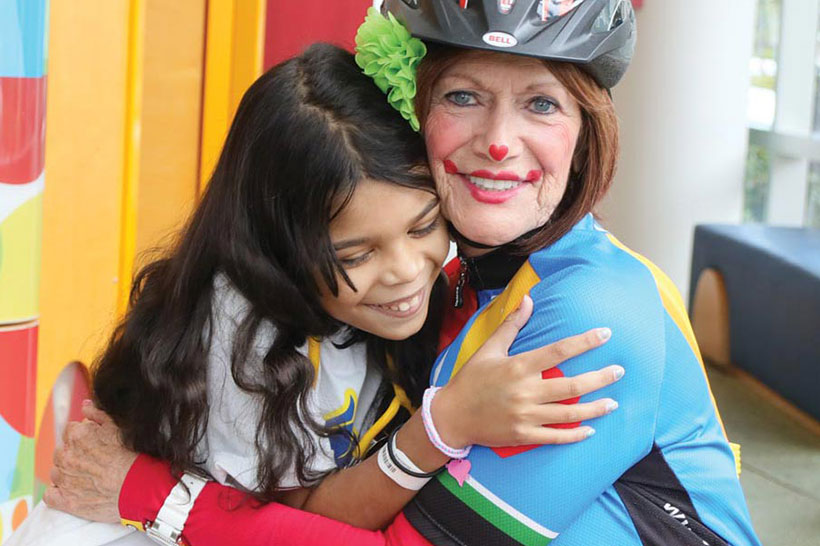 Volunteer Opportunities
Explore ways you can volunteer at Joe DiMaggio Children's Hospital
If you are looking for a rewarding way to help children while also showing your support and appreciation of Joe DiMaggio Children's Hospital, we are looking for you. Being a volunteer at Joe DiMaggio Children's Hospital is a great way to get involved.
Volunteers make a tremendous impact in the lives of our patients and their families. There are many volunteering opportunities available, including:
Volunteering at the hospital
Volunteering at fundraising events
Joining the Patient and Family Advisory Council
Volunteering at the Hospital
After your complete the volunteer application, call Volunteer Services at 954-265-0193 to schedule an interview. Please bring a copy of your completed application to the interview.
We believe in matching our volunteers and assignments, based on skills and interests. Interviews are conducted to ensure an appropriate placement.
Teenagers interested in volunteering should call 954-265-0193 to schedule an interview. There are several opportunities available that will help you gain life experiences in many areas.
Our volunteers:
Greet visitors as they arrive and register
Escort families around the hospital
Provide office administrative support
Help visitors and families in the Family Resource Centers and Family Rooms
Assess the comfort needs of families on the many units
Help patients with their academic work in our classroom
Assist our Child Life Specialists in playrooms and teen rooms
And do much more

Lotsy Dotsy Makes Families Feel Better
Join the Patient and Family Advisory Council
As a Patient and Family Advisory Council member, you can help identify issues that are more important to patients and families than healthcare professionals may have realized. Learn more about this rewarding program.
It matters to you. It matters to us.
Joe DiMaggio Children's Hospital Quality and Safety
See our hospital's patient satisfaction numbers, number of patients and more.
View Quality and Safety
You have a Right to Know About Prices
We want to give you the information you need to make important healthcare decisions, including the costs of our services.
View Pricing