Tina Jules, PSYD
Psychology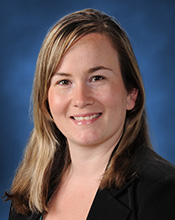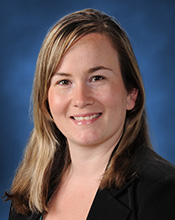 JDCH Pediatric Psychology
1150 N. 35th Avenue Suite 525
Hollywood, FL 33021
954-265-6950
About Me
Tina Jules, PsyD, is a pediatric psychologist who works with children and teens diagnosed with cancer, as well as their families, and with teens considering adolescent weight-loss surgery at Joe DiMaggio Children's Hospital. Dr. Jules is also a consultation-liaison psychologist who provides evaluations and treatment recommendations for children in the hospital who may need mental healthcare. She provides this service at the request of a child's attending physician.
Within the pediatric cancer team, she helps patients adjust to their diagnosis and treatment and develop coping and pain management skills. Dr. Jules also works with them to follow their treatment plan and address other concerns related to their emotional health. Additionally, Dr. Jules provides consultation-liaison services to children diagnosed with a hematological disorder.
As part of the adolescent weight-loss (bariatric) team, she provides testing to help determine if the patient is a good candidate for surgery. Dr. Jules also offers emotional and behavioral health support before and after bariatric surgery to promote successful outcomes.
Hospital Affiliations
Gender
Languages
Education
Education
Nova Southeastern University, 2007, Psychology
Internships
Nova Southeastern University, 2007, Psychology
Residency
The Renfrew Center, 2008, Psychology
Fellowships
Awards, Achievements, and More
Awards
Professional organizations
American Psychological Association APA Division 54; Pediatric Psychology Association.
American Psychological Association APA Division 42, Independent Practice.
Recent publications
Carifio, M. and Kaestner, T: Center Caters to Children's Needs. Provider: AHCA/NCAL Preconvention for Long term care professional. 2009 (9).