Jason Adler, MD
Pediatric Critical Care Medicine, Pediatrics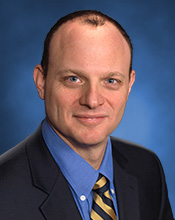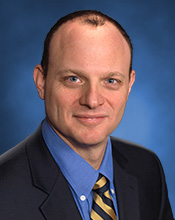 Pediatric Critical Care of South Florida
3501 Johnson Street
Hollywood, FL 33021
954-985-1434
About Me
Medical Director, Complex Chronic Care Clinic
Dr. Jason Adler is a board-certified doctor of pediatric critical care medicine. He earned his undergraduate degree from the University of Pennsylvania in Philadelphia and then went on to medical school at Tufts University School of Medicine in Boston. He completed his residency and fellowship training in pediatrics and pediatric critical care medicine at Children's Memorial Hospital/Northwestern University in Chicago.

In addition to his medical degree, Dr. Adler completed his master's in business administration from the Kellogg Graduate School of Management/Northwestern University, concentrating on health industries management. He is a certified physician executive by the American College of Physician Executives.

Beyond the practice of pediatric intensive care medicine, Dr. Adler's areas of special interest include procedural sedation and quality improvement.
Hospital Affiliations
Gender
Education
Education
Tufts University School Of Medicine, 1997
Internships
Childrens Memorial Hospital, 2000, Pediatrics
Residency
Childrens Memorial Hospital, 2004, Pediatrics
Fellowships
Certifications
American Board of Pediatrics-Pediatric Critical Care Medicine
American Board of Pediatrics-Pediatrics
Awards, Achievements, and More
Publications
Research
Principal Investigator, "A Phase III, Randomized, Double-Blind, Dose-Controlled, Multi-center Study Evaluating the Safety and Efficacy of Dexmedetomidine in Intubatedand Mechanically Ventilated Pediatric Intensive Care Unit Subjects," Hospital, Inc. Clinical Study Protocol DEX-08-05, Joe DiMaggio Children's Hospital, 2009-present; Site Director, Pediatric Sedation Research Consortium, Joe DiMaggio Children's Hospital, 2006-2008
Professional Organizations
American College of Chest Physicians
American College of Physician Executives
PALS
Pediatric Sedation Research Consortium Society for Critical Care Medicine
American Academy of Pediatrics
American Medical Association
Presentations
"Pediatric American Idol: How Sick Is This Patient? You Be the Judge," Joe DiMaggio Children's Hospital Annual Pediatric Symposium, 2009
"Critical Care Trauma Patient," Joe DiMaggio Children's Hospital Trauma Symposium, 2009
"Neurocritical Care Monitoring," Joe DiMaggio Children's Hospital Critical Care Nursing Lecture, 2009
Awards
"Firestarter" Physician Leadership Award, Memorial Healthcare System, 2008
AMA Physician Recognition Award with Commendation, American Medical Association, 2007-2010
AMA Physician Recognition Award, American Medical Association, 2004-2007
Outstanding Fellow of the Year, Children's Memorial Hospital, 2004
Sydney G. Gellis Prize in Pediatrics, Tufts University School of Medicine, 1997