Social Media Terms of Use
The information provided by the South Broward Hospital District d/b/a Memorial Healthcare System ("MHS") on any social media platform, including but not limited to any online chat services and other applications, are subject to all of the terms and conditions below. Please read these Terms of Use carefully before accessing or using Facebook, Twitter, Instagram, LinkedIn, YouTube, or any other social media platform, including any online chat services and other applications, hereinafter referred to as "MHS Social Media." By accessing or using MHS Social Media, you agree to be bound by all of the terms and conditions below, which are intended to be fully effective and binding upon MHS and all users. MHS may modify these terms of use at any time, and such modifications shall be effective immediately upon posting the modifications. You agree to review the terms of use periodically to be aware of such modifications, and your access or use of the MHS Social Media constitutes your acceptance of the terms of use as they appear at the time of your access or use.
You understand and agree that the information contained on MHS Social Media is neither intended nor implied to be, and you will not use it as, a substitute for professional medical advice. MHS uses MHS Social Media to disseminate general health information, events, and services for public benefit. You should always personally seek the specific advice of your physician or other qualified healthcare provider prior to starting any new treatment or regarding any question you may have about a medical condition, even if you communicate with your physician on MHS Social Media. Nothing contained on MHS Social Media is intended to be or will be used for purposes of your medical diagnosis or treatment. You understand that you should never disregard professional medical advice or delay seeking treatment based on the information contained on MHS Social Media.
You understand and agree that, except for information, products or services clearly identified as being supplied by MHS, MHS does not operate, control, or endorse any information, products, or services on the Internet, including on MHS Social Media, in any way. You also understand that MHS cannot and does not guarantee or warrant that any files available for downloading through any social media platform will be free of infection or viruses, worms, Trojan horses, malware, ransomware, or other code that manifests contaminating or destructive properties. Each user is responsible for implementing sufficient procedures and safeguards to satisfy his or her particular requirements for accuracy of data input and output and for maintaining a means external to MHS Social Media for the reconstruction of any lost data. MHS does not assume any responsibility or risk for your use of MHS Social Media.
MHS Social Media is presented by MHS for the sole purpose of disseminating general health information, events, and services for public benefit. It is not intended to be, and you understand and agree that it does not constitute, the provision or practice of medical, nursing, or professional healthcare advice or services in any jurisdiction. No physician-patient or provider-patient relationship is established through the exchange of information on MHS Social Media. By accessing or using MHS Social Media, you agree that you do so at your own risk and that your exchange of information on MHS Social Media is not subject to the protections of the Health Insurance Portability and Accountability Act ("HIPAA") or any applicable state privacy statutes or regulations, regardless of whether you are a patient of MHS. You further agree that you will not post the protected health information of others on any MHS Social Media. Should you chose to post any of your personal protected health information on MHS Social Media, you do so at your own risk.
MHS Social Media is intended to provide a pleasant environment for individuals to discuss MHS events, experiences, and promotions. Although MHS does not monitor every posting on MHS Social Media, please understand that MHS reserves the right to remove any postings at its sole discretion, and will remove any postings that constitute Offensive Material, such as:
are libelous, profane, racist, defamatory, disparaging, hateful, harassing, threatening, or obscene;
violate another's copyright or intellectual property;
condones or promotes illegal activity;
are fraudulent, deceptive, or misleading;
are sexual or offensive graphically or in tone;
contain spam or are intended to cause technical disruptions to this page;
are off topic;
contain protected health information as defined by HIPAA or personal information as defined by the Florida Information Protection Act;
violate any local, state, federal, and/or international laws or regulations.
By using MHS Social Media, you agree that you will hold MHS harmless for your actions. Anyone repeatedly posting Offensive Material will be removed, blocked, and/or banned from participating in the MHS Social Media where the Offensive Material was posted.
Please note that MHS does not endorse any opinions on MHS Social Media not specifically posted by MHS, including opinions posted during any online chat. Additionally, MHS is not responsible for the accuracy of the claims, information, advice, or comments posted by fans and visitors to MHS Social Media. MHS strongly encourages all visitors of MHS Social Media to respect fellow community members and to follow the respective platform's Statement of Rights and Responsibilities or equivalent thereto.
Memorial Healthcare System supports and practices Safe Sleep, helping babies sleep safely "on their backs, every nap and every night," as taught by the American Academy of Pediatrics (AAP). Safe Sleep is Memorial's practice in every NICU and Family Birthplace. We also recognize the opportunity to educate through social media and capture the attention of our community through pictures and videos that are taken with abundance of caution during short moments of celebration and family time. Some of these images/photos are used for artistic purposes and do not reflect AAP Infant Safe Sleep recommendations. Learn more information about Safe Sleep.
Contact Us
Phone: 954-265-3455
Email: socialmedia@mhs.net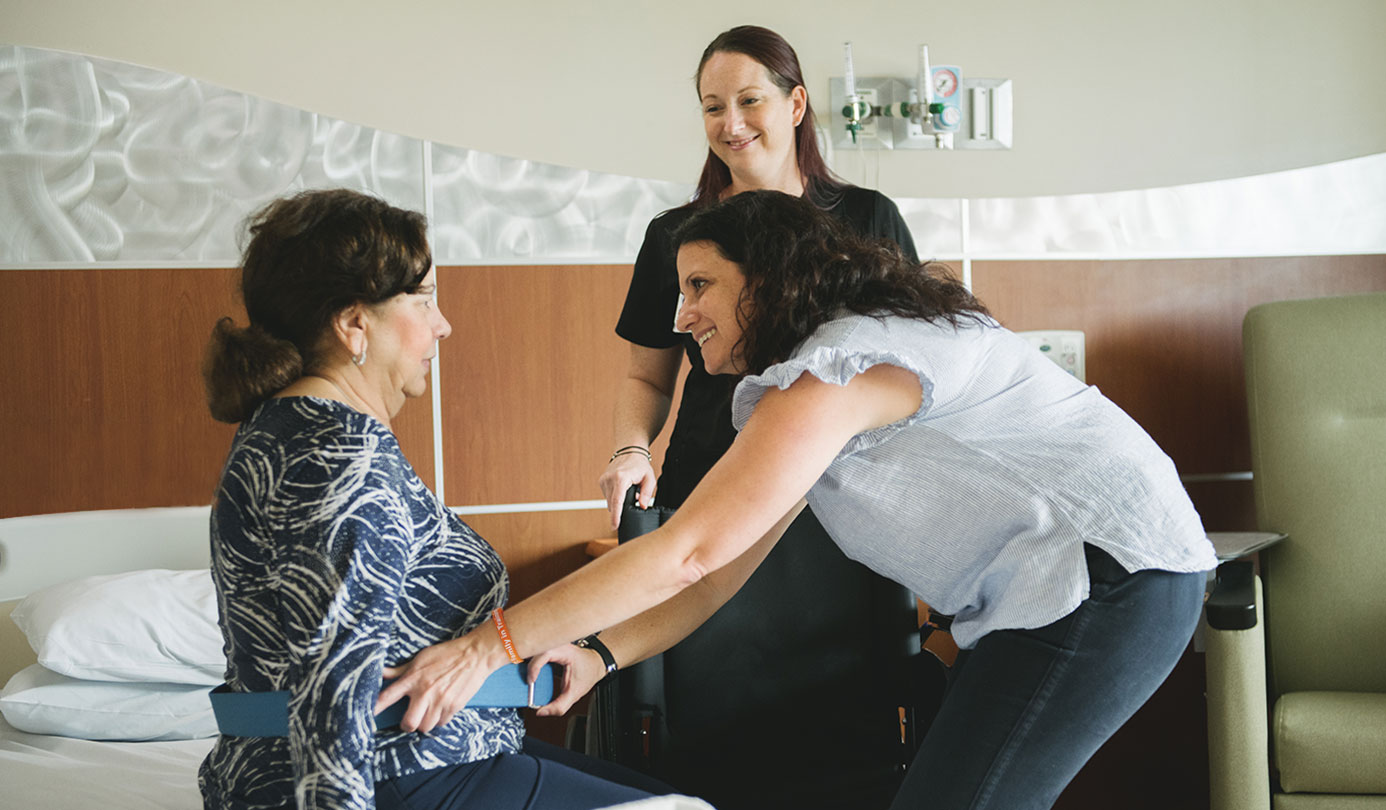 Patient and Family Centered Care
We treat patients and family members as partners in healthcare.
It matters to you. It matters to us.
Quality and Safety Data for Memorial Healthcare System
Our goal is to provide our patients with the information they need to make informed choices for themselves and their families.
View Quality and Safety
You have a Right to Know About Prices
We want to give you the information you need to make important healthcare decisions, including the costs of our services.
View Pricing