Warning Signs and Prevention of Suicide in Kids
Suicide.
Not a word any parent wants to hear, and certainly a topic most don't know how to discuss with their kids. But according to the CDC, suicide is the second leading cause of death in individuals between ages 10-34.
Even prior to the pandemic, mental health providers were seeing a rise mental health issues and crises in teenagers across the United States. And one study in March of 2021 conducted by Hill & colleagues, demonstrated an increase in suicide ideation and attempts in kids ages 11-21.
With the world still dealing with the global pandemic, how does a parent know if moodiness and isolation is normal teen behavior, or cause for concern?
Alli Lebowitz, MSW, LCSW, an emergency department social work supervisor and therapist at Joe DiMaggio Children's Hospital, gives parents seven key warning signs, and how to help if your child is exhibiting these behaviors.
7 Warning Signs – What Should Parents Look For?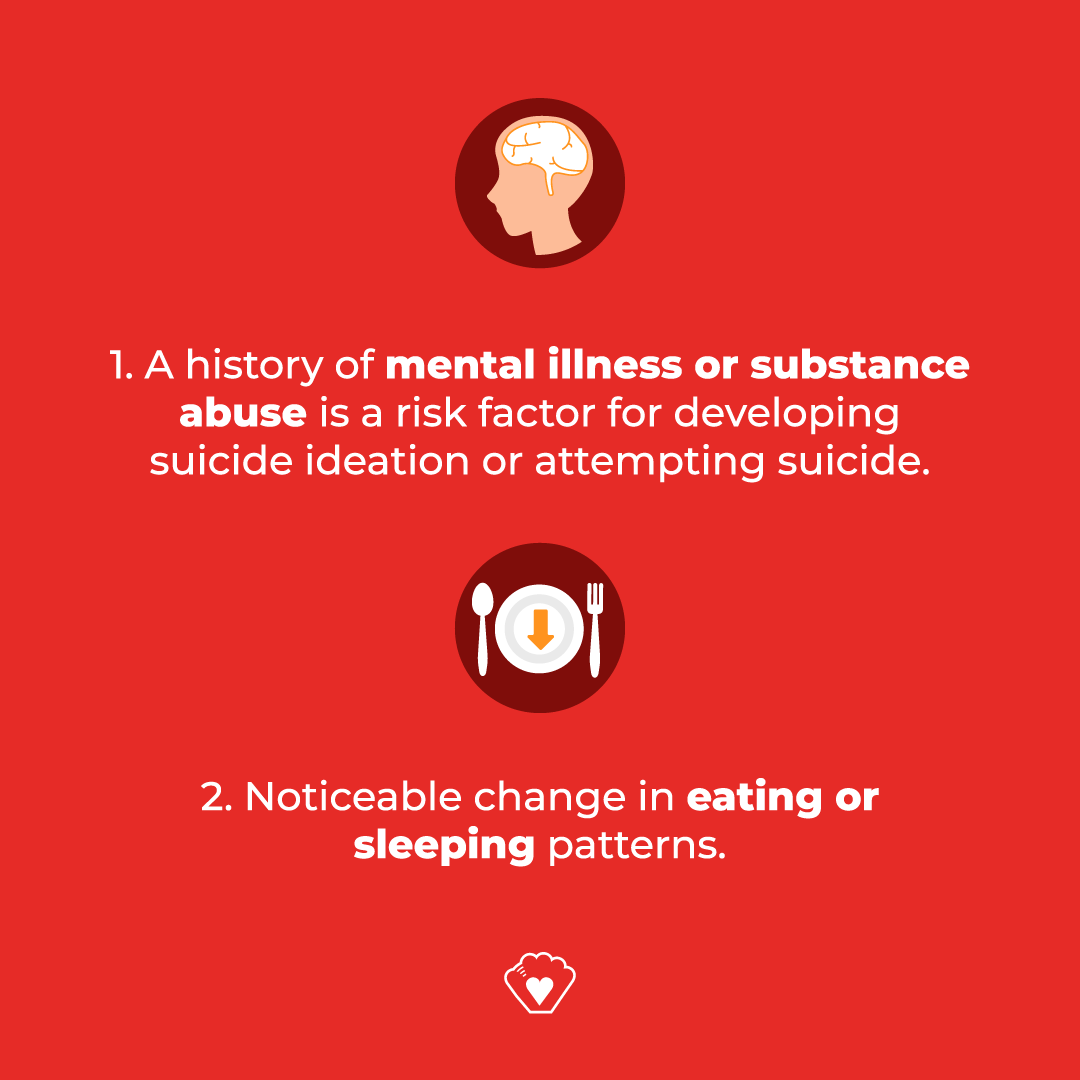 A history of mental illness or substance abuse is a risk factor for developing suicide ideation or attempting suicide.
Noticeable change in eating or sleeping patterns.
Observable personality change.
Unusually rebellious or violent behavior.
Isolating or withdrawing from family, friends, or peers.
Declining performance in school.
Talking about, posting online, or drawing about contemplating suicide or killing self.
What can I do if I am worried by child or teen is in crisis?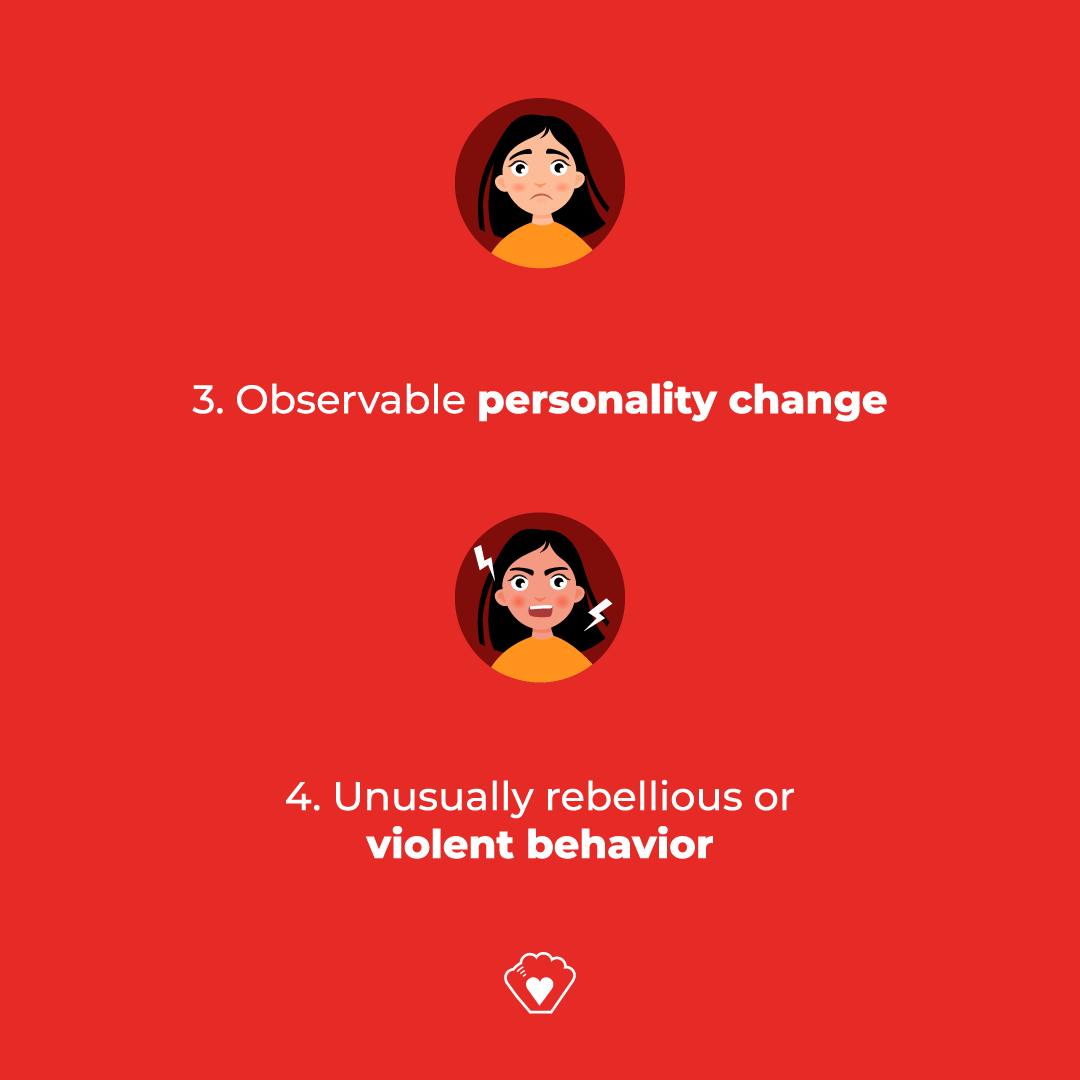 Be curious: Don't be afraid to ask questions and listen to your child.
Safety planning: Secure all sharp objects, pills, and risky items that one could attempt suicide with at home.
Seek professional help: Contact your child or teen's health insurance plan using the behavioral health number on the back of the card. Insurance companies can provide a list of counselors in your area who are in network with your plan.
Call or text a child or teen with suicide hotline - Suicide prevention lifeline is 800-273-8255.
Work with school: Collaborate with their school and ask if there is a counselor who can provide another source of support.
Go to ER: Do not hesitate to seek emergency department evaluation if there is concern for danger for suicide, or if there have been any physical attempts.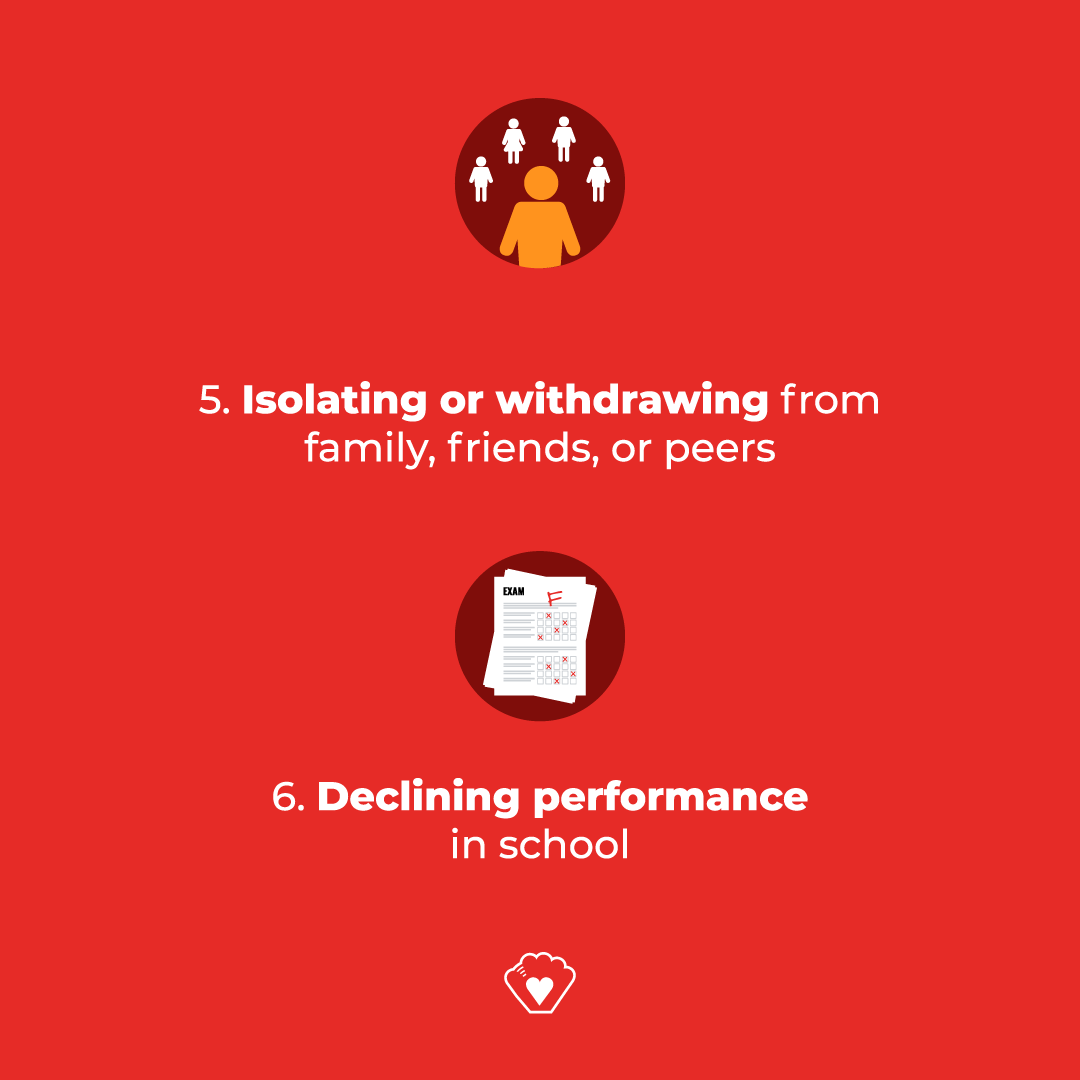 Remember, talking about suicide does NOT cause suicide. Make sure to validate your child's feelings, listen, and get professional help when needed.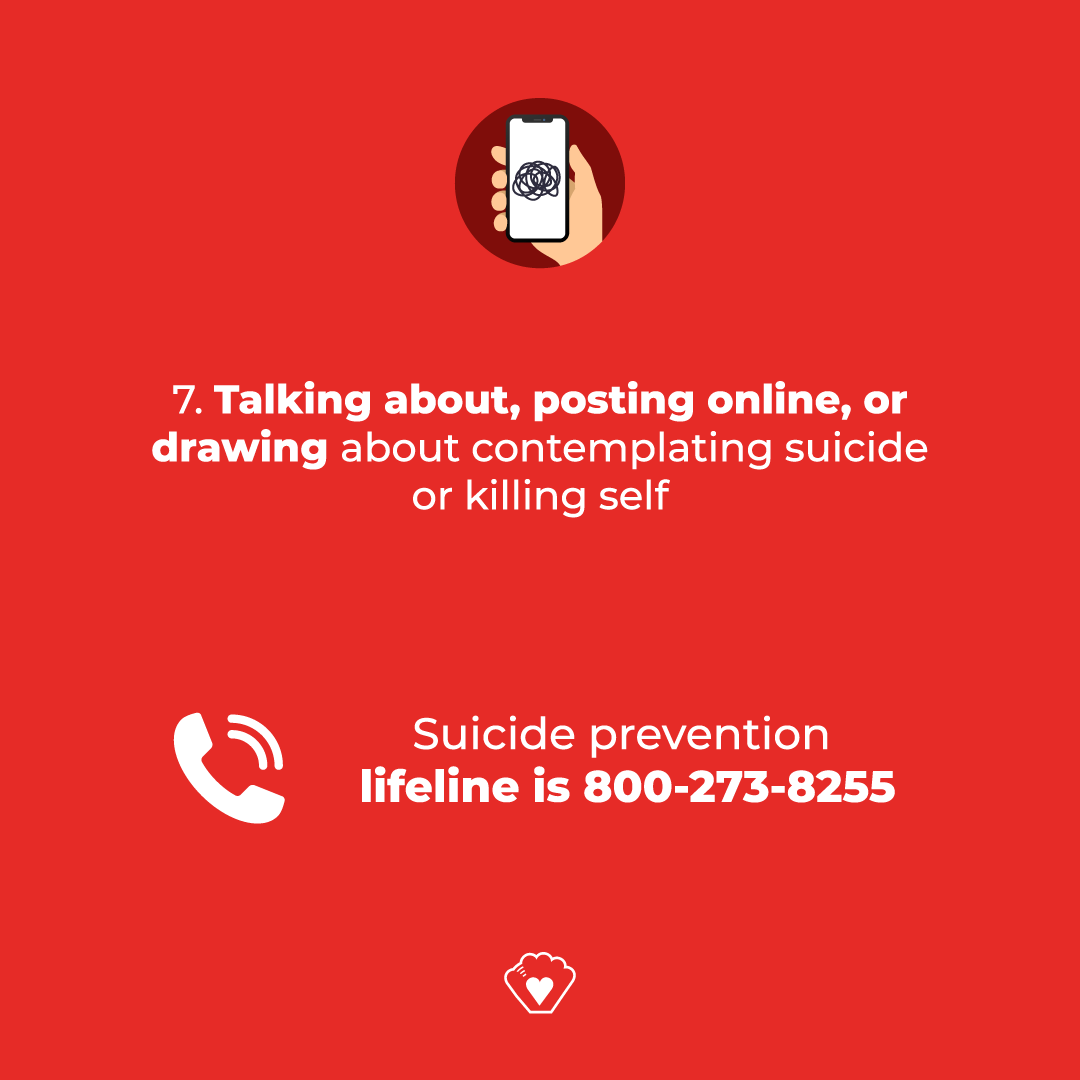 Helpful References