Since the legendary Joe DiMaggio cut the ribbon at the opening of Joe DiMaggio Children's Hospital in September of 1992, our physicians, nurses, and other team members have positively–and profoundly–impacted the lives of thousands of children and their families.
Timeline of Some our Proudest Milestones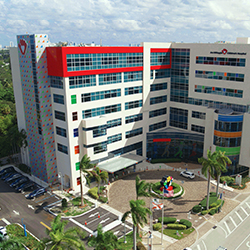 2022
Joe DiMaggio Children's Hospital reaches new heights in care for kids with a state-of-the-art, four-story 156,000-square-foot expansion in November 2022. World-class patient rooms, cardiac hybrid operating rooms, ICU and cardiac ICU, iMRI and Garth Brooks Teammates for Kids Child Life Zone with therapeutic play are just a few of the additions built on our foundation of patient- and family-centered care and a belief in the healing Power of Play.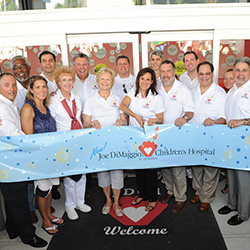 2011
The hospital for kids! The new Joe DiMaggio Children's Hospital opened its doors to patients on Thursday, July 21, 2011. Located on property adjacent to Memorial Regional Hospital and the existing Joe DiMaggio Children's Hospital, it is South Florida's newest freestanding children's hospital and the first in Broward and Palm Beach counties.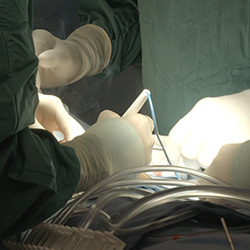 2010
Joe DiMaggio Children's Hospital Pediatric Heart Transplant Program – one of just four in Florida – is established, and the team successfully performs its first heart transplant on December 15, 2010.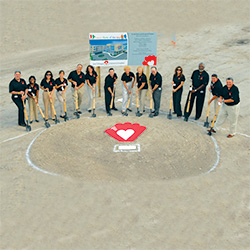 2009
A webcam launches on JDCH.com, providing a live look at the construction of the new Joe DiMaggio Children's Hospital.
The Wasie Neonatal Intensive Care Unit expansion increases capacity to 22 Level II beds and 42 Level III beds.
Joe DiMaggio Children's Hospital receives the Pediatric Heart Transplantation Certificate of Need.
The groundbreaking of the new Joe DiMaggio Children's Hospital takes place.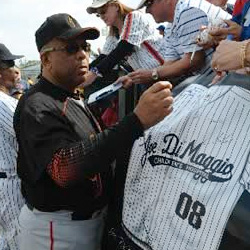 2008
Let the ball game begin! The 20th anniversary of the Memorial Classic Joe DiMaggio Legends Game takes place. To date, the Classic has raised more than $14.5 million for Joe DiMaggio Children's Hospital.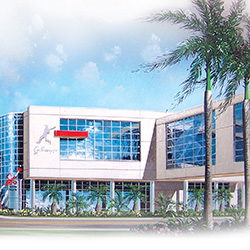 2007
A healthy expansion! Memorial Regional Hospital gets the City of Hollywood's approval to build a new Joe DiMaggio Children's Hospital on property close to both health facilities.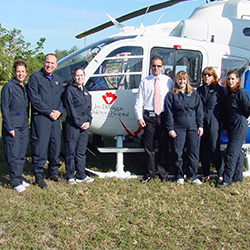 2006
Joe DiMaggio Children's Hospital launches a new emergency helicopter transport service to transfer children from healthcare facilities as far away as Central Florida and the Florida Keys.
Cardiac program expands to offer comprehensive Pediatric Heart Station for cardiac testing.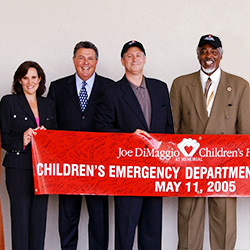 2005
This is the hospital for kids! Joe DiMaggio Children's Hospital expands its Emergency Department, doubling the treatment areas and creating a child-friendly atmosphere.
The only comprehensive inpatient rehabilitation program for children in Broward and Palm Beach counties opens.
Pediatric emergency services expand through affiliation with Children's Emergency Department at the newly opened Memorial Hospital Miramar.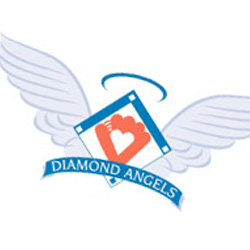 2004
Expansion of Pediatric Ambulatory Unit and new Dialysis Services.
The Diamond Angels is established. It is a volunteer fundraising group of community women coming together to support Joe DiMaggio Children's Hospital.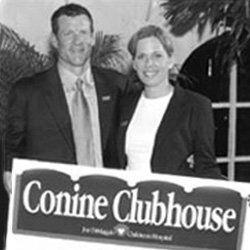 2003
Let's honor a champion! The Visitors Clubhouse is renamed as the Conine Clubhouse in honor of Marlins World Series champion and clubhouse co-founder Jeff Conine and his wife, Cindy.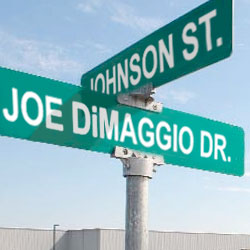 2002
In celebration of its 10th birthday, Joe DiMaggio Children's Hospital constructs a new entrance. North 35th Avenue is renamed Joe DiMaggio Drive by the City of Hollywood.
Patient- and Family-Centered Care is initiated at Joe DiMaggio Children's Hospital. The philosophy is based on the belief that healthcare can be enhanced by building more effective partnerships among healthcare providers, patients and families.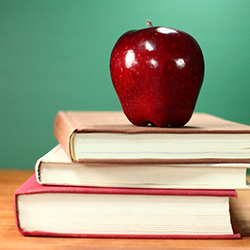 2001
A dream come true! The Cleft and Craniofacial Center opens, providing treatment for children with complex facial deformities.
The Love Jen Family Support Center opens to provide support services for families of children in the hospital.
Joe DiMaggio Children's Hospital develops a partnership with Broward County School Board to provide a full-time teacher in-house.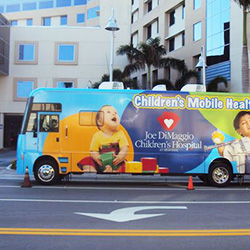 2000
Children's Mobile Health Center begins providing free exams.
Our Medical Air Transport Team launches with dedicated certified pediatric specialists and specially equipped Learjet.
Our Neonatal Intensive Care Unit adds 12 beds.
The Joe DiMaggio Sports Memorabilia Gallery, provided by the Engelberg family, opens in the hospital lobby.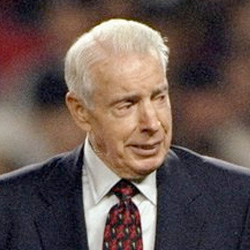 1999
The world loses a hero. Joseph Paul DiMaggio dies at age 84 after losing his battle against cancer. Celebrities, civic leaders, fans and children pay their respects to the legendary ballplayer at a special candlelight ceremony.
The Pediatric Intensive Care Unit/Cardiac Care Unit adds eight beds.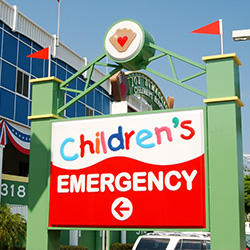 1998
Joe DiMaggio Children's Hospital pediatric emergency services expand through an affiliation with the Memorial Hospital West Children's Emergency Department.
1997
What a homerun! Joe DiMaggio and fellow professional baseball player Jeff Conine celebrate the opening of the Visitor's Clubhouse to serve as a "home away from home" for families of hospitalized children.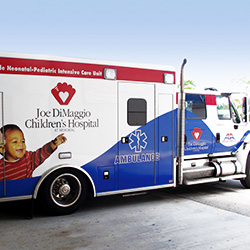 1996
Joe DiMaggio Children's Hospital's new Pediatric Cardiac Surgery Program is the first to provide cardiac catheterization and open heart surgery in Broward and Palm Beach counties.
Joe DiMaggio and friends mark the opening of Broward County's first Pediatric Emergency Department.
Dedicated Ground Transport Team begins service with specially trained staff.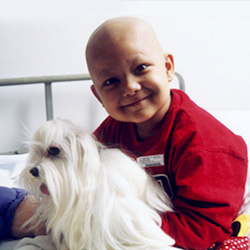 1995
The Pediatric Hematology/Oncology Center opens. Affiliated with the National Pediatric Oncology Group, the new center provides sophisticated treatment of cancer and diseases of the blood, including leukemia and brain tumors.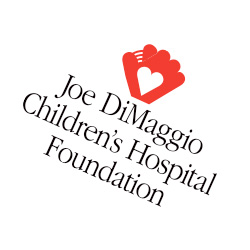 1993
The Cystic Fibrosis Center opens, one of only a few nationally accredited cystic fibrosis centers in Florida. Multidisciplinary teams provide comprehensive, advanced treatment.
The Joe DiMaggio Children's Hospital Foundation, a nonprofit public foundation dedicated to supporting the hospital, is established.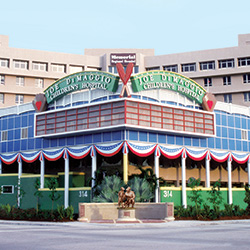 1992
Joe DiMaggio Children's Hospital—the first pediatric hospital in Broward County—opens as a facility of Memorial Healthcare System.
It matters to you. It matters to us.
Joe DiMaggio Children's Hospital Quality and Safety
See our hospital's patient satisfaction numbers, number of patients and more.
View Quality and Safety
You have a Right to Know About Prices
We want to give you the information you need to make important healthcare decisions, including the costs of our services.
View Pricing