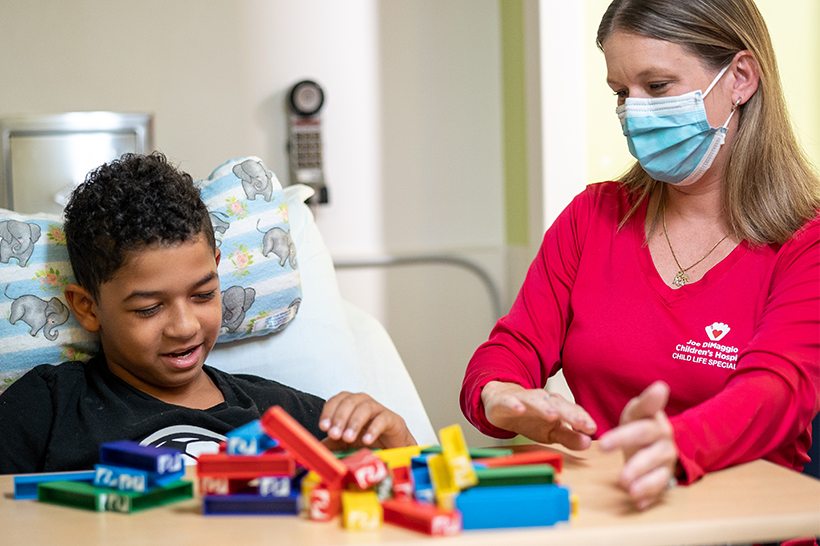 Supporting Patients and Families
When you need help, we're by your side with support and reassurance.
At Joe DiMaggio Children's Hospital, we have developed many ways to support you and your child. Our support services and programs are designed to give you the resources you need and make your hospital stay as comfortable as possible.
We provide a wide range of physical, emotional, and spiritual support services.
Love Jen Family Support Center
Healing Therapies
In addition to advanced medical care, we provide the following complementary therapies that can help your child feel better physically and emotionally.
It matters to you. It matters to us.
Joe DiMaggio Children's Hospital Quality and Safety
See our hospital's patient satisfaction numbers, number of patients and more.
View Quality and Safety
You have a Right to Know About Prices
We want to give you the information you need to make important healthcare decisions, including the costs of our services.
View Pricing
Take charge of your health and see what sets our care apart